DISCOVER AND COLLABORATE
Discover, understand,
and trust your data
Manage multiple data sources, track their evolution, and optimize infrastructure costs. Allow everyone in your organization to understand, document and contribute to the data's lifecycle, reducing communication overhead and simplifying data quality control.
Identify assets, find owners, and collaborate on your tools
Connect multiple providers including SQL and No-SQL databases, data warehouses, BI tools, and more. Understand where and how your data is stored, regardless of its technology in a single source of truth.
Know more about our data connectors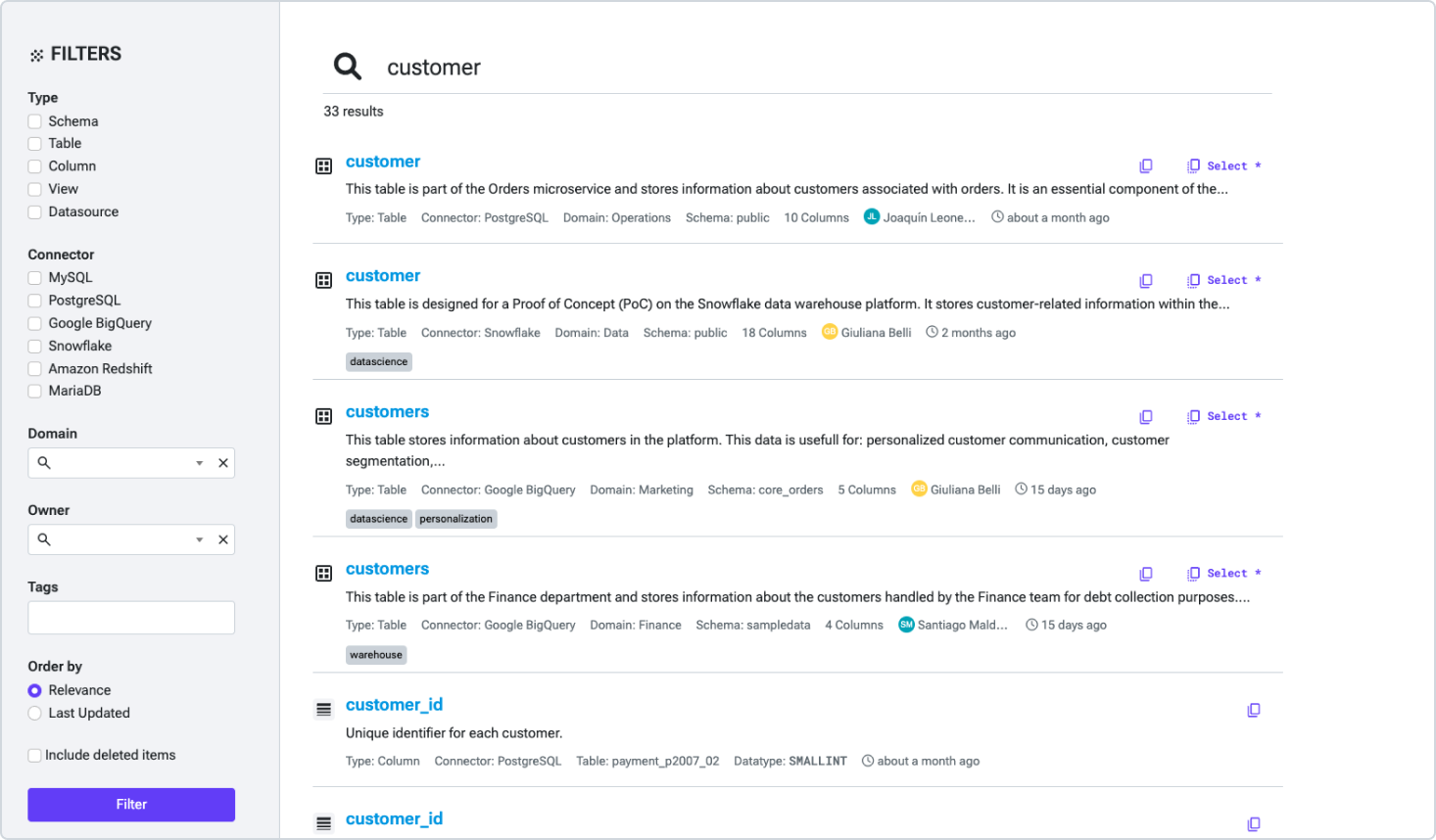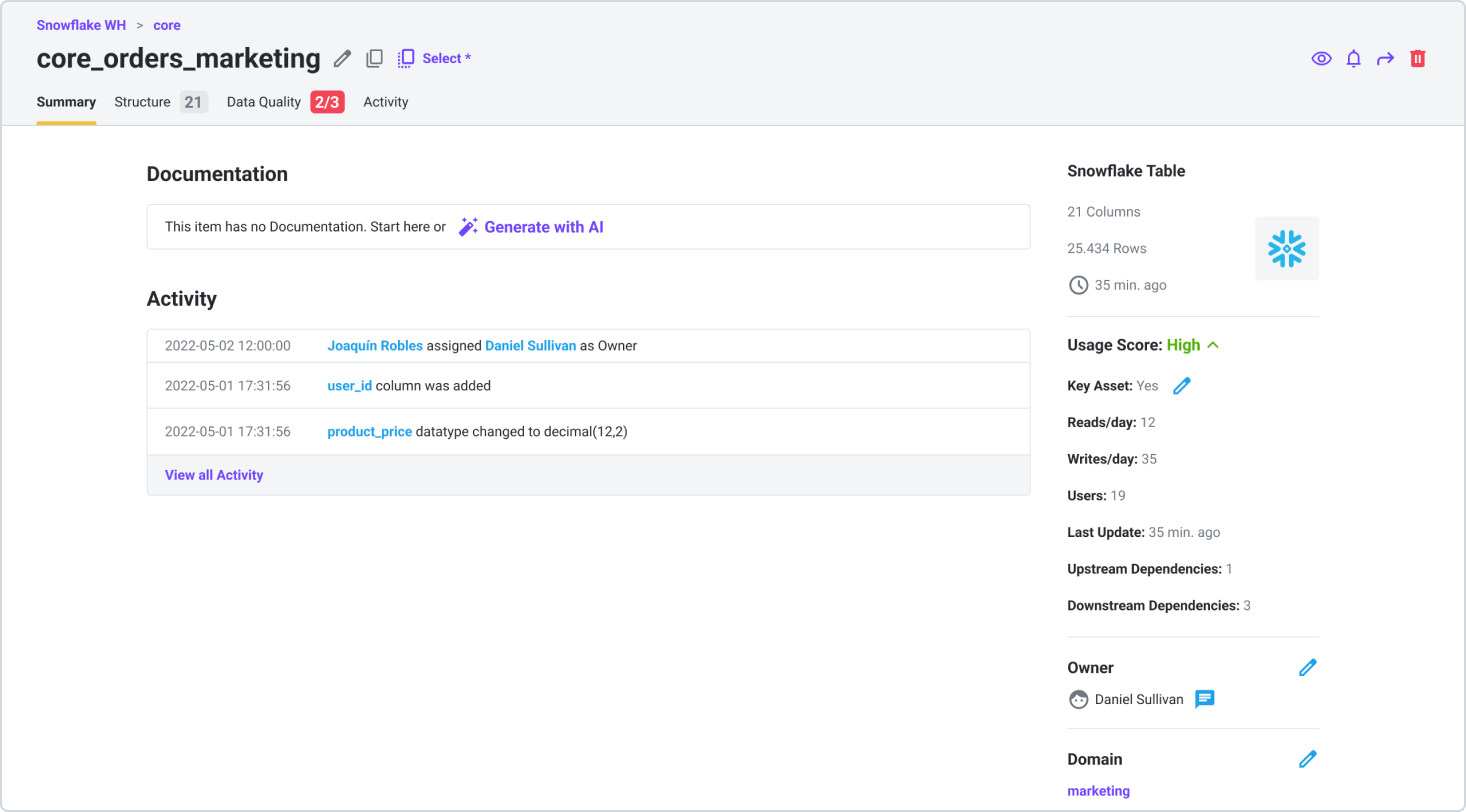 Enable Data Governance with data assets classification and access control using tags, domains, and ownership. And with AI-driven documentation suggestions, you can easily keep your data catalog up-to-date.
Keep track of the evolution of your assets
Keep track of your data's life cycle with automatic schema modification alerts.
Subscribe to a catalog item and receive notifications through your preferred channel whenever a change could break your data products.
You'll never miss an important update again.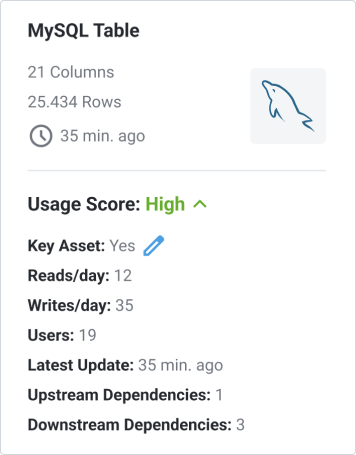 Reduce infrastructure costs
Identify critical and underused assets saving significant infrastructure costs by highlighting data assets that are never queried or updated. Ensure that the data driving your business remains accessible and up-to-date identifying and protecting key assets.
Ready to unlock the full potential of your data assets?
Understand your data and start reducing infrastructure costs.
Start for free
DISCOVER AND COLLABORATE
Discover, understand, and trust your data